doc. dr. sc. Ivan Čanjevac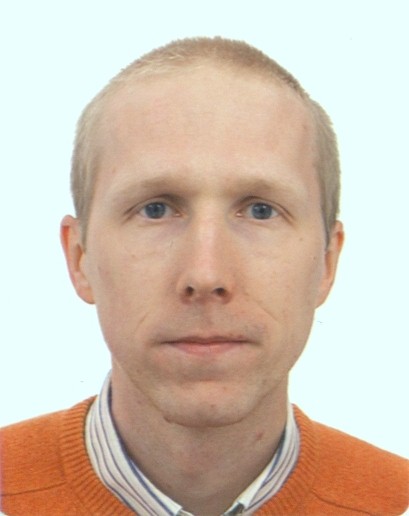 | | |
| --- | --- |
| Title: | Assistant Professor |
| Location: | 206 |
| Public phone number: | 01/4895 424 |
| E-mail: | E-mail |
| Department: | GEOG - Division of Physical Geography |
| Graduation year: | 2005 |
| PhD graduation year: | 2012 |
| Employed in this institution since: | 2006 |
Teaching
undergraduate
graduate
integrated undergraduate and graduate
doctoral
Biography
Dr. sc. Ivan Čanjevac was born in Zagreb in 1980 where he finished primary and high school. From 2000 till 2005 he studied geography at the University of Zagreb, Faculty of Science, Department of Geography. After finishing his masters with excellent grades, he started a PhD studies at the same Department and defended his PhD thesis Typology and changes of discharge regimes of rivers in Croatia in July 2012 (mentors: prof. Danijel Orešić and prof. Ognjen Bonacci). During his PhD studies and as a postdoc he spent altogether 15 months at the University of Natural Resources and Life Sciences, Vienna, Austria.
Since late 2006 he is employed at the University of Zagreb, Faculty of Science, Department of Geography, first as a junior researcher-teaching assistant and from 2016 as an assistant professor (docent). He worked as a junior researcher in the period 2006-2016 on several research projects in the field of hydrology and geomorphology. Since 2017 he is continuously leading national projects on first fieldwork based hydromorphological monitoring of rivers and lakes, funded by the national water management authority Croatian Waters. In addition, at the moment (2019-2021) he is leading a research project Hydromorphological study of the Plitvica stream, funded by the NP Plitvice Lakes. His scientific interest includes influence of climate elements change/oscillation on society and water resources; analyses of discharge regimes; hydromorphology; fluvial geomorphology; tourism and water supply; ecosystem hydrology.
Ivan Čanjevac published fifteen scientific papers including publications in Nature and Science. He participated with presentations on around twenty international and domestic conferences and workshops. He was one of the authors of publishing project National encyclopaedia in 20 books published by Pro Leksis and Večernji list. He is a secretary of Geografski horizont, a professional journal of the Croatian Geographic Society.
Ivan Čanjevac is a member of Croatian Geographic Society (vice-president in the 2014-2018 period), Croatian Hydrologic Society and Croatian Geomorphologic Society. In addition, in the 2012-2019 period he was a Steering Committee member of the Commission for Water Sustainability of the International Geographic Union (IGU-UGI).
Published papers recorded in the Croatian Scientific Bibliography Database (CROSBI)
Note: this list of papers is located in an maintained by the Ruđer Bošković Institute which is in charge of the Croatian Scientific Bibliography Database (CROSBI). This link will take you to the appropriate CROSBI page of this person, containing a list of papers they have themselves entered in the database.
Show CROSBI records
For further information and for instructions on changing the above data, please contact help@bib.irb.hr.