International Year of Caves and Karst, IYCK

WHY THE INTERNATIONAL YEAR OF SPELEOLOGICAL OBJECTS AND KARST?
Karst areas cover about 20% of the Earth's surface. In Croatia they cover almost 50% of the surface, not counting the submerged karst on the seabed of the Adriatic Sea. They are known for their caves, pits and surface reliefs, which form spectacular and unusual landscapes. A large population lives and works on them, in Croatia about 1/3 of the total population. Unfortunately, these landscapes are poorly recognized and appreciated in many parts of the world and are endangered by bad practices. Due to the prevalence of groundwater runoff in karst and karst aquifers, this can have serious consequences.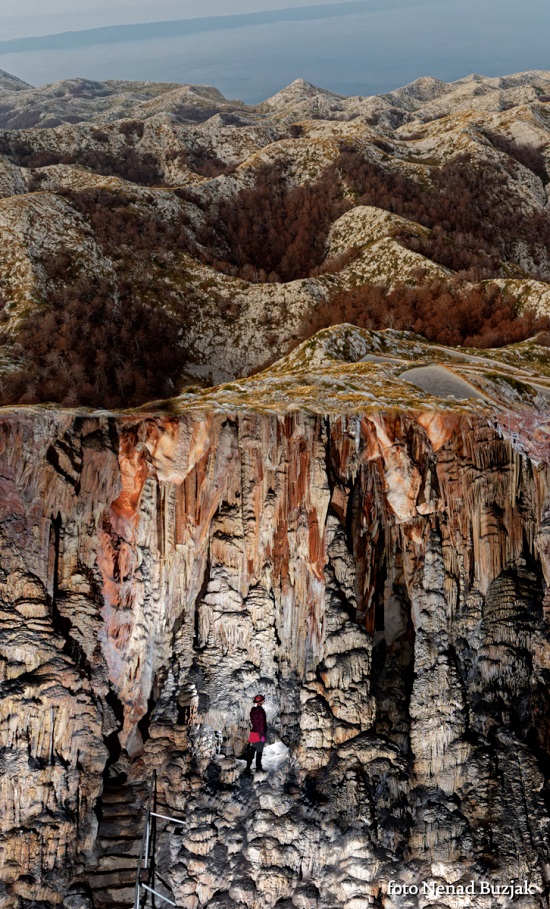 THE VALUES OF KARST LANDSCAPES ARE NUMEROUS
KARST LANDSCAPES:
provide water for about 10% of the world's population,
generate tens of billions of dollars a year in tourism and related activities,
are environments with a rich cultural heritage that is the result of the coexistence of local communities and nature,
are known for the habitats of rare, endangered and endemic representatives of the living world,
are a treasure trove of knowledge about our environment, climate change, mineral resources, economics, and essential to the search for life on other planets.
Speleological objects (caves and pits) and karst landscapes are very sensitive to pollution, excessive use of natural resources and space, destruction and poor management. One of the main reasons is the insufficient knowledge of the nature of their above and below ground.

IYCK 2021
The International Year of Speleological Objects and Karst is an international project aimed at educating the public about their natural and cultural values. It is organized by International Speleological Union (UIS), an international organization for the research, study and protection of speleological objects and karst, consisting of 55 member states, including Croatia. More than 100 national and international organizations are partners of UIS in the International Year, and among them are the Faculty of Science of the University of Zagreb and its Department of Geography, as a significant number of our researchers, staff and students conduct research and other activities in karst areas in Croatia, Europe and the world.
A list of all events organized around the world can be found at http://iyck2021.org/index.php/events/. For more information you can contact the UIS, or Croatian Speleological Association (http://www.speleo.hr/) and the Department of Geography at the Faculty of Science, University of Zagreb.
Join the International Year of Speleological Objects and Karst and get to know this interesting and sensitive world, which is a wonderful combination of geodiversity and biodiversity!
UIS
http://iyck2021.org/
https://www.facebook.com/uisspeleo
https://twitter.com/uisspeleo
https://www.instagram.com/uisspeleo/
http://uis-speleo.org/
Croatian Speleological Association
http://www.speleo.hr/
https://www.facebook.com/speleo.hr
https://www.instagram.com/speleo.hr/
Department of Geography
http://www.pmf.unizg.hr/geog
https://www.facebook.com/geografski.odsjek
https://www.instagram.com/pmf.geog