INTERNATIONAL SYMPOSIUM "GEODIVERSITY AND GEOHERITAGE - STATE AND PERSPECTIVES"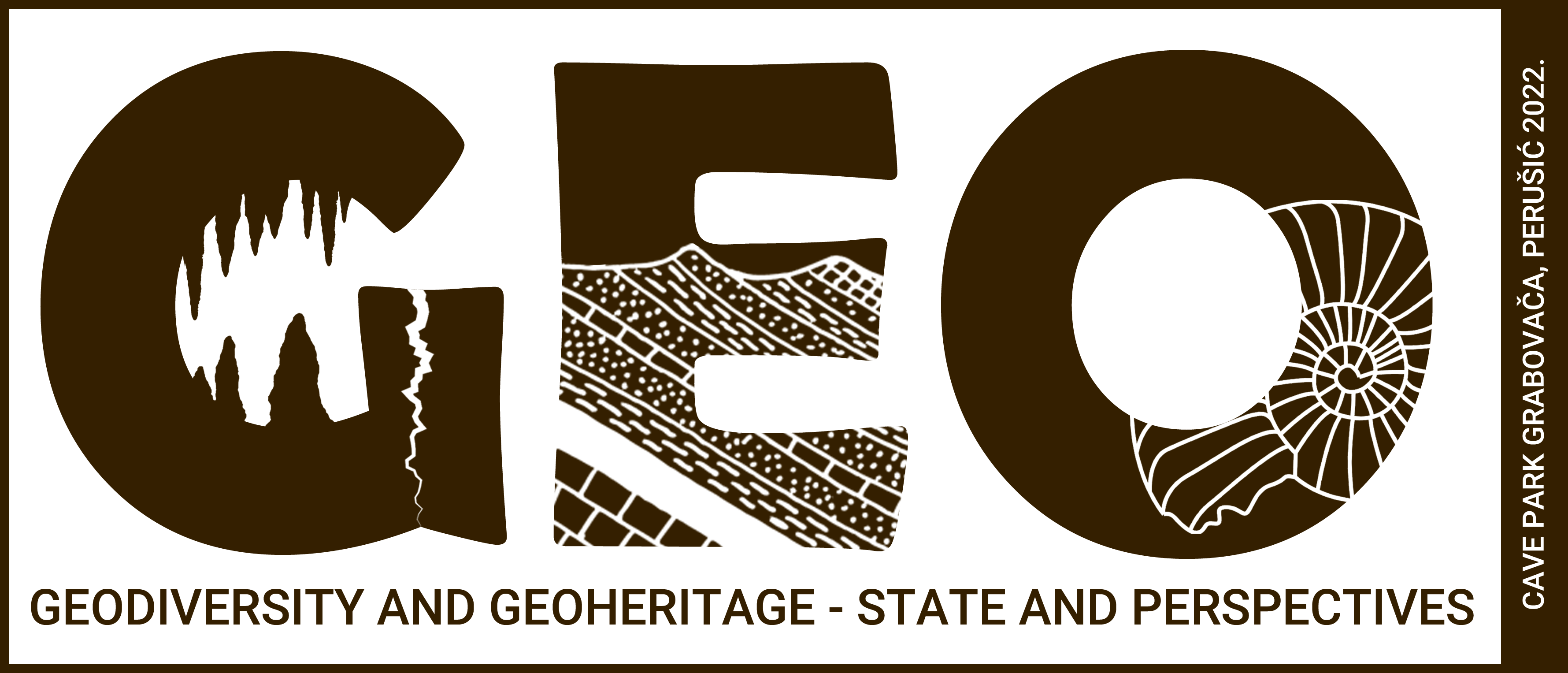 The Cave Park Grabovača in Perušić will host the International Symposium "Geodiversity and Geoheritage - Status and Perspectives" from October 7 to 9, 2022. The symposium will bring together experts, researchers, scientists and teachers from the fields of nature protection, education, science and tourism, as well as students representing the future of research, conservation, promotion and sustainable use of geoheritage.
***
Organizers: Department of Geography (Faculty of Science, University of Zagreb) and the Public institution Cave Park Grabovača (CPG)
Co-organizer: Croatian Geomorphological Society
Sponsors: Ministry of Economy and Sustainable Development (MINGOR), Faculty of Science (University of Zagreb; PMF), Institute of Tourism, Perušić Municipality, Perušić Primary School, Perušić Tourist Board, Perušić Municipality Public Library, Klisa Hunting Society, Velebit Nature Park
Organizing Committee: Jelena Milković, mag. geogr. (director of PI CPG), Natalija Andačić, prof. geog. (director of the Paklenica National Park), Valerija Butorac, mag. geogr. (Department of Geography, Faculty of Science, Zagreb), prof. Nenad Buzjak (Department of Geography, Faculty of Science, Zagreb), Branimir Jukić, Josipa Milković (Public library Perušić), prof. geog. (PI More i krš), asst. prof. Dalibor Paar (Department of Physics, Faculty of Science, Zagreb), Mario Paral (CPG), Matea Smolčić (Tourist board Perušić), Irina Žeger Pleše, prof. geol. and geog. (Institute for Environment and Nature, Ministry of Economy and Sustainable Development)
Scientific Committee: prof. Nenad Buzjak (President; Department of Geography, Faculty of Science, Zagreb), prof. Neven Bočić (Department of Geography, Faculty of Science, Zagreb), Rosana Cerkvenik, Ph.D. (Škocjan Caves Park, Slovenia), asst. prof. Karmen Fio Firi (Department of Geology, Faculty of Science, Zagreb), Franci Gabrovšek, Ph.D. (ZRC SAZU Karst Research Institute, Postojna, Slovenia), asst. prof. Edin Hrelja (Department of Geography, Faculty of Science, University of Sarajevo, Bosnia and Herzegovina), prof. Ivor Janković (Institute for Anthropological Research, Zagreb) Izidora Marković Vukadin, Ph.D. (Institute of Tourism, Zagreb), Mihaela Mesarić, Ph.D. (PI Međimurje Nature), Kazimir Miculinić, Ph.D. (PI Plitvice Lakes NP), prof. Ivica Milevski (Faculty of Science, Ss. Cyril and Methodius University in Skopje, Macedonia; UKIM), Aurel Perşoiu, Ph.D. (Romanian Academy · Institute of Speleology "Emil Racovita", Cluj Napoca, Romania)
Info: geog.pmf.zg(at)gmail.com
***
The Symposium is dedicated to topics and issues in the field of geodiversity, geoheritage, geoconservation and geotourism.
GEODIVERSITY is defined by geological, geomorphological and pedological features of landscapes and ecosystems, terrestrial and aquatic, both above and underground. These are, for example, minerals, fossils, rocks, sediments, relief forms, or entire landscapes. Geodiversity provides mineral resources, soil for food and raw material production, contains energy sources, drinking water supplies, is a habitat for wildlife, or a tourism resource.
GEOHERITAGE includes geologically and geomorphologically important sites and areas that are often protected by some form of law. Sites or areas of special significance are protected as geoheritage for their scientific, esthetic, educational, and ecological value.
GEOCONSERVATION includes protection of geoheritage features and geosites and the application of geoconservation principles more generally in the sustainable management of protected areas and landscapes in general.
GEOTURISM is a form of tourism that relies on geoheritage and other elements of geodiversity in natural areas, cultural, educational or scientific institutions. Activities combine rest, recreation, hobbies and education and can be a significant element in enriching the tourist offer.
Beyond tourism, the importance of geodiversity has been recognized as an indispensable element in the condition and resilience of landscapes and ecosystems in the context of the climate crisis, drinking water issues, securing fertile soils, and environmental stability. Without effective protection and sustainable use of geodiversity, whose elements constitute habitats, it is not possible to effectively protect biodiversity. Therefore, geodiversity is both an environmental and an economic resource. Because of its sensitivity or its long recovery in case of degradation, its protection and sustainable management must be based on visions and clearly defined strategies. Since these areas are of public interest and importance, it is necessary to involve various stakeholders in their development, implementation and monitoring - the relevant ministries, professional services of local and regional government units, experts, scientists, relevant non-governmental organizations and the interested public.
Although they are among the basic requirements for ecosystem functioning, these components of nature in Croatia, with few exceptions, are still poorly known, insufficiently recognized and acknowledged as part of nature diversity. Therefore, they should be systematically researched, evaluated, monitored and included in numerous documents that concern not only protected parts of nature, but also the environment in general.
***
THE OBJECTIVE of the Symposium is to point out the values and importance of geodiversity and geoheritage, which with the progress of targeted research are becoming increasingly important as a source of information about the Earth's past. Their role in landscape functioning and ecosystem services is being recognized and they are gaining importance for educational content and tourism. Practical examples will be presented of sites where geoheritage is appropriately recorded, valued, protected, and interpreted, as well as sites where there is a need to work on it.
THE GOAL of the Symposium is to bring together experts, scientists, researchers, students and the interested public to exchange experiences on research, inventory, assessment, protection, promotion and sustainable management of geodiversity and geoheritage. The activities of the symposium will be realized through oral presentations, poster presentations, a "student incubator" – GEO Starter, photo exhibitions, workshops for school children and a visit to selected caves in the protected area of the Significant landscape Risovac-Grabovača.
Several important anniversaries will be celebrated during the Symposium:
230th anniversary of the first recorded visit to Samograd Cave (1792),
140th anniversary of the birth of Dr. Josip Poljak, 100th anniversary of his dissertation (the first dissertation in speleology in Croatia, 1922) and 60th anniversary of his death,
85th anniversary of the birth of geomorphologist Prof. Andrija Bognar,
International Geodiversity Day (October 6).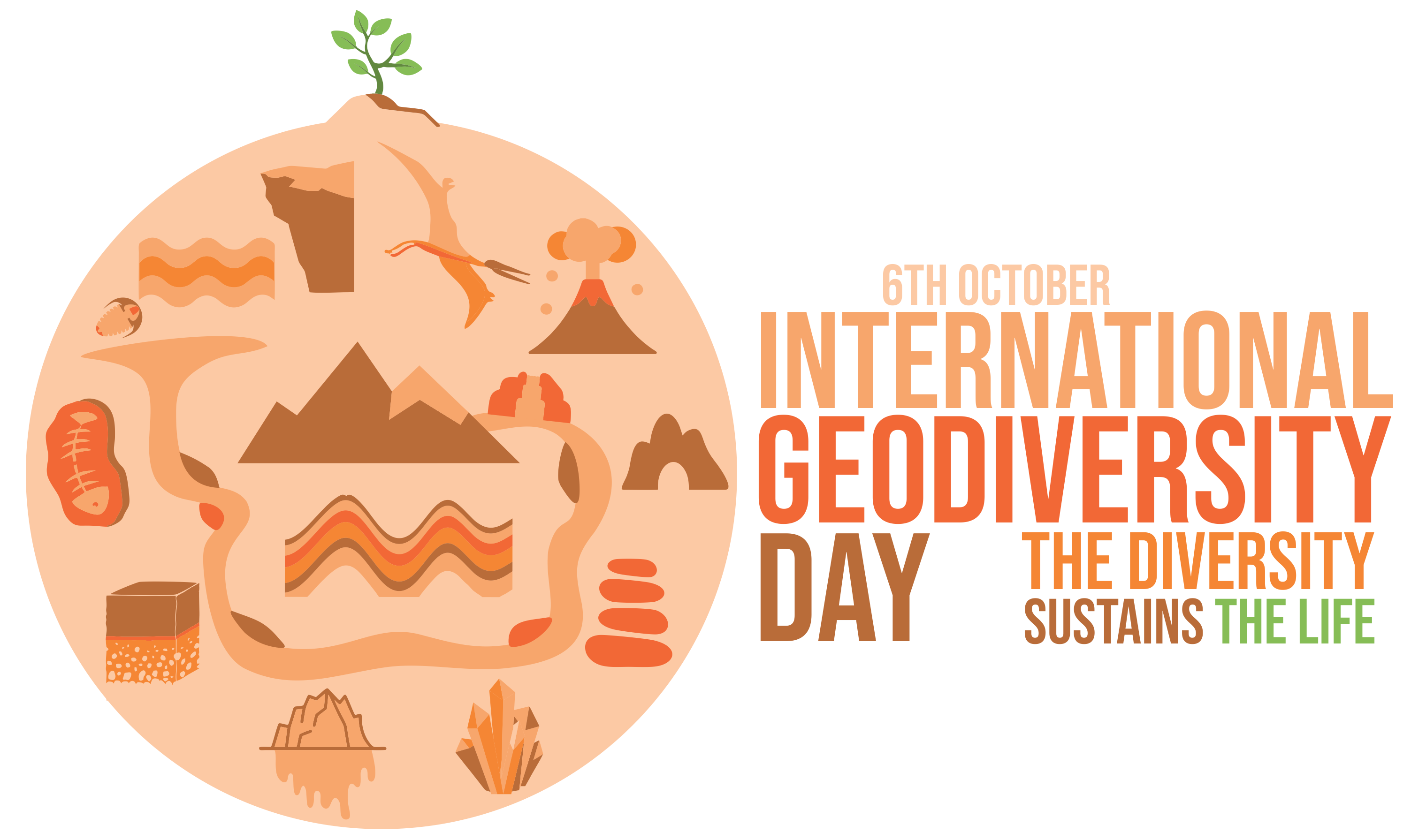 THE TOPICS OF THE SYMPOSIUM
How to properly research, inventory, evaluate and use data on geodiversity and geological heritage for the protection of nature and the environment?
How to raise awareness among the public, the nature and environmental protection sector and those involved in tourism about the values, proper presentation and preservation of geoheritage?
What are the ways to improve the dissemination of information on geodiversity and geological heritage, linking it to educational, scientific, economic and tourist content?
What is the importance of geoparks networks and to what extent are they recognized by professionals, scientists and the public?
To what extent does the existing system of nature and environmental protection fulfill the role of initiator of scientific research activities and expansion of educational content in the field of geoheritage?
What scientific and professional research is needed to prepare geotourism sites for visitors and monitor the situation to preserve their features and ecosystem services?
How to connect the studies of geodiversity and biodiversity with the aim of sustainable management of landscape and general natural diversity?
What are the problems of geoheritage research, protection and management?
Specifics of geocultural heritage areas and sites in relation to visitor management and sustainable (geo)tourism.
NEW!!
ACCOMMODATION
All information about accommodation can be obtained from the Perušić Tourist Board.